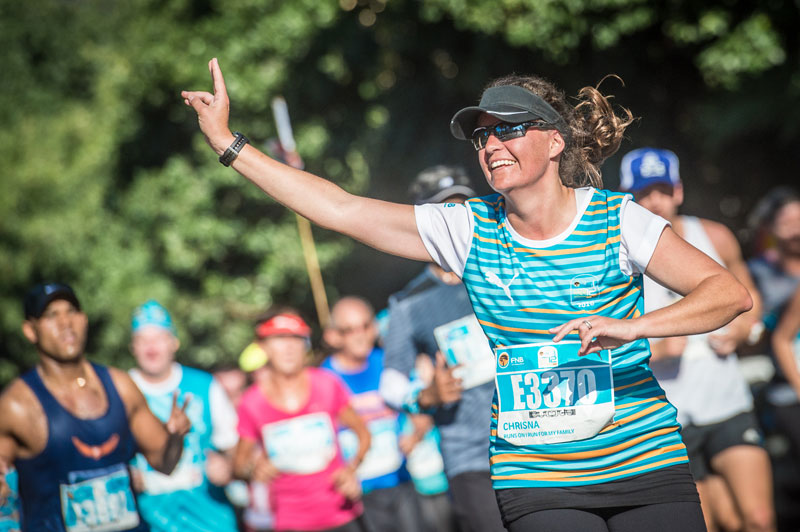 Cape Town (South Africa) – Twenty lucky FNB Cape Town 12 ONERUN entrants will stand a chance to share in R100 000 worth of spectacular sponsor prizes by entering the event's 'Where do your run from' campaign.
Cape Town 12 ONERUN 2017
"The FNB Cape Town 12 ONERUN celebrates the brilliance of the Mother City and its people," says Michael Meyer, Managing Director of Stillwater Sports.  "We would like to get to know each runner better.  What better way than through a fun campaign that encourages runner interaction.  Of course the deal is made so much sweeter with the promise of spectacular prizes compliments of our valued sponsors.  We invite all runners to share in the fun (before, during and after) the 2017 FNB Cape Town 12 ONERUN."
EVENT INFORMATION:  FNB Cape Town 12 ONERUN
Date:    Sunday, 21 May 2017
Start Venue:    Woodbridge Island, c/o R27 and Loxton Road, Milnerton (Cape Town)
Finish Venue:    Portside Building, c/o Mechau and Bree Streets (Cape Town, CBD)
Entry Fee:    Standard:  R160.00 (licensed runner) / R180.00 (unlicensed runner)
Gold Package:  R670.00 (licensed runner) / R690.00 (unlicensed runner)
Be part of our 'Where do you run from campaign':  Submit a video that answers one question:  where (which area) do you run from?  Because the sport of running is social, remember to nominate your friends.  Enter via Instagram, Twitter and Facebook with the hashtag #CT12run.  The twenty winners will be announced early in April.
The twenty prizes, valued at R5000 each, will include:
•    A FNB Cape Town 12 ONERUN peak cap
•    A FNB Cape Town 12 ONERUN t-shirt
•    X1 case Liqui-Fruit
•    X1 pair PUMA socks
•    X1 pair PUMA running shoes
•    Gold Package upgrade
For more information on the FNB Cape Town 12 ONERUN contact 074 927 4838, email entries entries@thecapetown12.com