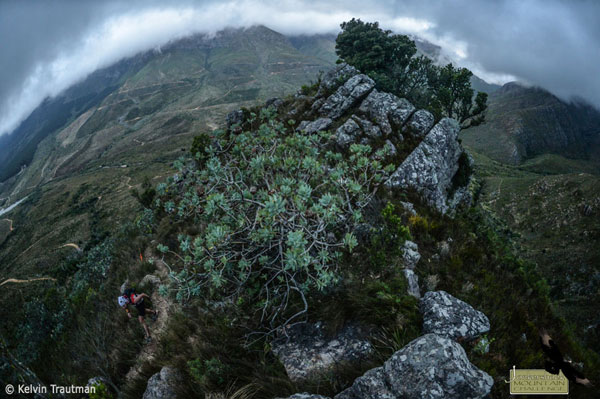 The fourth instalment of the Jonkershoek Mountain Challenge (JMC) will be etched into the minds of all who resisted the lure of a warm bed and chose instead to embrace some of the harshest conditions one can expect to find out on the trails.
Despite winds up to 50km/h, constant rain, and temperatures in the single digits, more than 700 runners crossed the finish line with smiles and a look of wonder on their faces. This was trail running at its raw, natural self.
With these challenging conditions, finishing times were not quite as fast as last year's JMC, but they were quality nonetheless. A few new faces announced their arrival on the local trail running scene while some well-known local trail legends proved why they're revered as top notch runners.
In the men's JMC 36km race Duncan O'Regan beat the well-known figure of Bernard Rukadza to claim the title in a time of 3:14:31 while Charmaine Salvage took control of the race and crossed the finish line first in a time of 04:21:07.
Michael Bailey showed his class in the JMC Lite 22km and powered his way to first place in a terrific time of 01:50:28. Liandi van der Westhuyzen won an epic battle with Candice Davison to win by only four seconds in a time of 02:17:15.
In the third route variation of the JMC, the Jonkershoek Mountain Run 10km, Raydon Balie and Megan Leslie picked up where they left off at the Spur Cape Summer Trail Series 2014, by dominating the distance to take home impressive wins in difficult conditions.