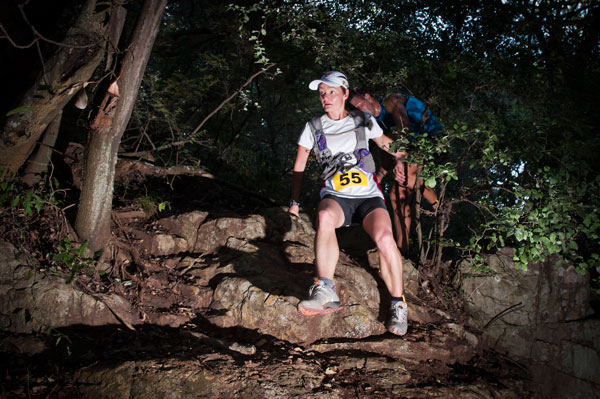 Anita O'Brien is hoping for a successful title defence on Sunday, 25 May 2014 when she takes on the second annual FNB Platinum Trail Run presented by ISUZU at ATKV Buffelspoort (North West Province).
"Coming first at the 2013 FNB Platinum Trail Run was just a bonus as I enjoyed everything about this race last year," says O'Brien.  "I love the fact that I can enjoy the day with the entire family.  The route has spectacular views, and a little bit of everything from technical sections to climbing sections and single track sections.  The FNB Platinum Trail Run is one of my favourite races.  I will do it every year.  I am looking forward to doing the things that I love most, running trail and spending time with my family.  My goal will be to run a comfortable pace from start to finish".
O'Brien will face tough competition from top trail running stars such as Megan Mackenzie and Takalani Ndandani.  In the men's race reigning champion Thabang Madiba is sure to be out in front setting the pace.
According to Nicola Collins, Event Manager, the exclusivity and terrain of the Platinum Trail Run are what define this event.  "Runners can expect to run on some of the best trails that the area has to offer, which consist of a wide variety of terrain and spectacular views.  Each entrant will receive an awesome goody bag that will include an event t-shirt.  This combined with a pristine running environment and a festive race village is what makes the FNB Platinum Trail Run presented by ISUZU an event not to be missed".
EVENT INFORMATION:
DATE:                                                  Sunday, 25 May 2014
VENUE:                                              ATKV Buffelspoort (North West Province)
DISTANCE:                                        24km
12km
8km
START TIMES:                                  09h15 – 24km
09h30 – 12km
09h30 – 8km
Trail runners can stock up on much needed energy in the Bokomo Breakfast Zone the morning of the event.