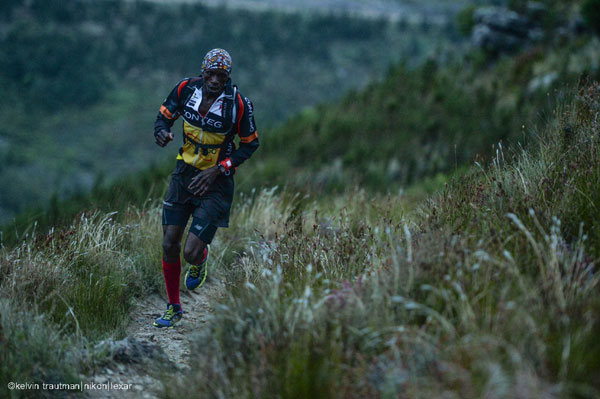 With only 30 days left before the Sanlam Cape Town Marathon the Sanlam Peace Trails have sold out and the only way to still get an entry is by running for nature in partnership with the World Wide Fund for Nature South Africa (WWF-SA).
Join the WWF-SA Panda Posse at the Sanlam Peace Trails
There are 50 WWF-SA charity entries available in the 22km and 11km routes respectively and though they come at a higher price than the normal entries the proceeds from these entries will go toward WWF-SA.
Funds raised through this initiative will support WWF-SA's vital conservation work. WWF-SA not only safeguards endangered species and conserves our shared natural heritage, but is also active on many other fronts. These include advancing renewable energy and furthering low-carbon transport, promoting responsible farming and championing ethical consumption, nurturing our marine resources and advocating for the wise use of water, and developing sustainable business while building future environmental leaders.
Dr Andrew Baxter, WWF-SA Head of Business Development explained that the WWF implements three campaigns in the sporting environment inviting nature loving sports enthusiasts to combine their twin passions for nature and sport to raise funds for WWF's conservation work. "Our successful Ride for Nature campaign has seen over R1 million raised for conservation in the last three years through cycling and we're excited to now offer trail runners the same opportunity to support WWF while running on the beautiful trails South Africa has to offer, including the Sanlam Peace Trails."
In addition to contributing to a very worthy cause, runners who purchase charity entries in both the 11km and 22km will also receive an official WWF Run for Nature t-shirt while 22km entrants will also receive a WWF Buff.
The WWF-SA Run for Nature charity entry costs R1, 000 (which includes a WWF Running shirt and a WWF Buff) for the 22km route and R700 (which includes a WWF Running shirt) for the 11km route.
With some of the highest trail prize money up for grabs in the 22km competition is expected to be fierce at the front of the field. Several top South African trail runners, including Michael Bailey (winner of the ProNutro AfricanX 2013), Lucky Miya (19th overall at the Pikes Peak Marathon) and Bernard Rukadza (winner of the ProNutro AfricanX 2014) are entered and fast times are a definite.