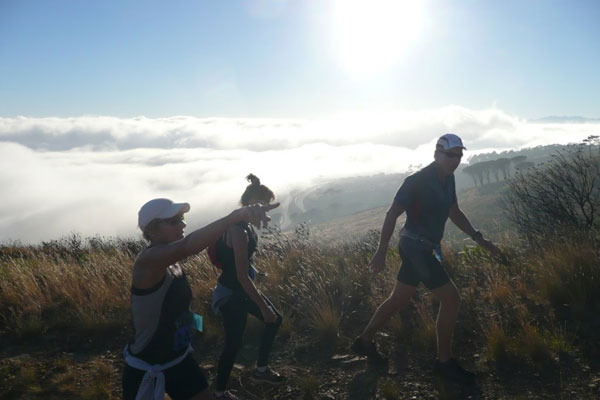 (Cape Town, 4 March 2015)  Entries for the Old Mutual Two Oceans Ultra Trail Run, a.k.a. The Beast, will open at 10am on Thursday, 5 March 2015.
The inaugural event will take place on Sunday, 24 May 2015, and will feature a 45km and 22km Trail Run.
The Beast was born after the organisers started looking for opportunities to extend their trail run offering beyond the Old Mutual Two Oceans Trail Runs that take place on Good Friday.
The event will start and finish at the Lion's Den at the Old Zoo by Rhodes Memorial, from where trail runners will be able to explore the mountain top wilderness of Table Mountain, one of the Natural Wonders of the World.
The 22km run will follow the same route as its Easter Weekend counterpart, while The Beast 45km Trail Run will explore the various contour paths of Devil's Peak, Kloof Nek and the Pipe Track, and ultimately summit Maclear's Beacon before descending the treacherous Nursery Ravine and returning to the finish via Newlands Forest.
The Old Mutual Two Oceans Ultra Trail Run will be organised in conjunction with trail specialists, Energy Events.