So its off to the Durban today. Won't be sorry to get sunshine, warmth.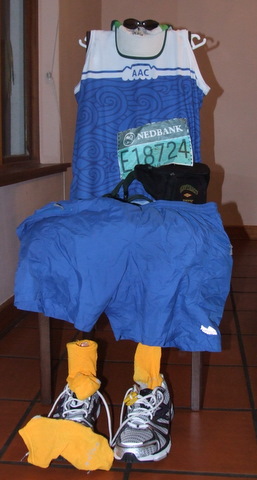 Cape Town has been wet for days; not bad in one way but for the risk of a cold or flu is. Others will be doing the same, stretch in the plane, wink at the baggage carousel. Often the same conversation  – good luck, how many you done? Only x. How can you say only x when just ONE is an extraordinary achievement; an even more extraordinary experience.
Getting to the start line, getting the medal is extraordinary. Not just because I say it; not because I have to make it special to justify all the effort. Much more because I have felt that crossing the line feeling enough to know.
Next comes the expo, then putting up my feet for a day, putting them up and down for a day, then putting them up for a month. Or until Emily needs someone to crawl after her; or a beer is put on the table just out of arms length; or a friend suggests a run.