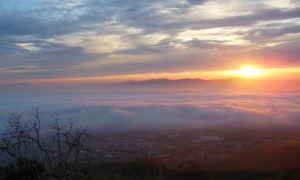 A last 10 km run 8 days before the run, on the Table Mountain road above the city centre.
A good easy send off with a deeply etched memory. Except that I probably spent as much time taking pics, bathing in the marvel and sharing it with mountain bikes who were equally enthralled.
So now I can turn my mind to packing for the trip.
Step by step I'm getting into the run and it all helps me get my mind ready for the big day.