So it begins …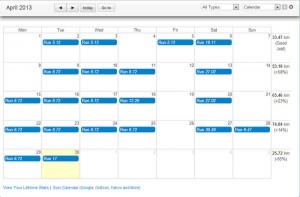 The only way really to simulate the demands of Comrades without running it and without breaking down:  The highest mileage and hardest work week, at the end of 4 weeks of increasing mileage and effort work. My target is the Comrades run distance of  87 km.
There are still 5 days to go and will include for me a long run, of ~44 km with little flat and 4 hills, up and down.
For the first 10 km today I was in a not-good deep-effort zone. Had they been the measure, I would have had to scale back.
But a surge released and  lifted me through the last 8 km.  Great. I'll take that and run with it, as it were.
A signal that my training process is working so far.
From now I'll take it hour by hour, km by km, sleep by sleep, drink by glass of water, meal by salad, and see how far I can push.
But maybe I won't mow the lawn too often.