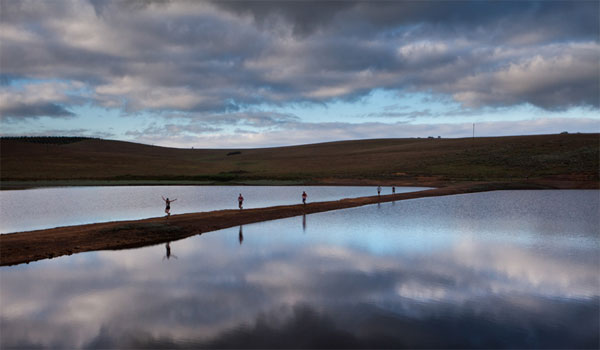 This past Sunday saw the Spur Cape Summer Trail Series 2014 come to an end on pristine Oak Valley trails in perfect weather conditions.
Oak Valley delights in Series finale
As is tradition, race 4 kicked off with the 25.4km XL race, drawing top names such as Spur Silvermine Mountain XL winners Michael Bailey and Katya Soggot. Bailey continued his impressive form to win this race by more than 2 minutes in a time of 01:43:23, with Marié Wessels taking the ladies' title in a superb time of 01:59:27.
In the men's 15.2km Long Course Championship, a new face claimed first place as veteran, Tsungai Mwangeni finished in a time of 56:22. The winner of the previous three races, Bernard Rukadza came home just behind Mwangeni in a time of 56:29 to claim the Series title. Danette Smith ended a perfect series and claimed the title with her fourth win on the trot in a time of 01:07:42.
Riaan Wildskut, last year's runner-up in the Long Course Championship, sealed the number 1 spot in the Men's Open Short Course Challenge by winning the 7.6km race in a time of 29:22 while Hayley Preen continued to impress the trail running community by crossing the line as first lady in an impressive time of 31:03.
With this, the Spur Cape Summer Trail Series 2014 has come to an end and trail runners will have to wait until July for the next series. A big thank you must go to all our Series host venues: Tygerberg Nature Reserve, Constantia Greenbelts, Lebanon Forest and Oak Valley. Furthermore, a massive shout-out to sponsors, Spur Steak Ranches, adidas, BOS Ice Tea, Protea Hotels, Graeme Beck Wines and Modern Athlete for the support during the year.