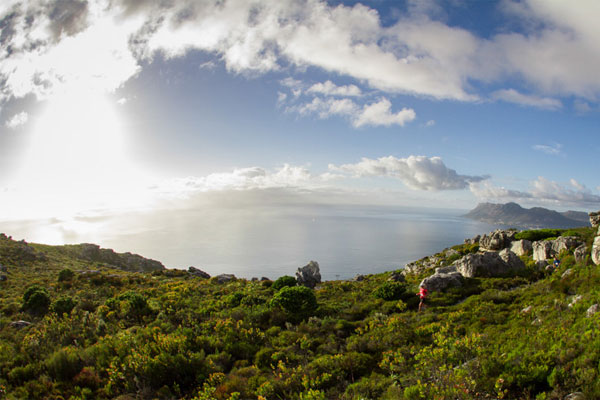 The second edition of the Spur Silvermine Mountain XL set off in one of the Cape's finest nature reserves, the Silvermine Nature Reserve on Saturday morning.
Spot on the South African Trail Running Team
The race represented a chance to gain valuable points towards a spot on the South African Trail Running Team that would challenge the world's best at Pikes Peak in Colorado later this year. More than 200 runners took on the pristine single track and the early wake-up proved worthwhile as soon as they hit the trails.
Both the men's and women's course records were shattered as the top runners went all out for the victory. Michael Bailey blitzed the course in a time of 02:43:49 with a fit and strong again Nicholas Rupanga finishing only eight seconds later to make a come-back to the podium. Ben Brimble claimed the final podium spot in a time of 02:48:19.
In the women's field Katya Soggot showed her class by breaking her own record by more than eight minutes. She finished in 03:21:57 with Landie Greyling second in 03:24:32. Kerry-Ann Marais crossed the line third in a superb 03:27:51.
In the team relay there was also a fair bit of competition and the duo of Spur Trail Series regular Pablo Morales and Davide Del Fante (SpainSA) took overall honours in a cumulative time of 02:48:40. Melissa Brett and Rene Stegmann (Titanium Tits) were the first ladies team across the line in a time of 03:52:57 and the winning mixed team was Team Trail Chasers, Darren van der Merwe and Charmaine Savage, in 03:16:40.
A big thank you to sponsors, Spur, adidas, BOS, Protea Hotels and Graham Beck Wines.
Image by Dylan Haskin