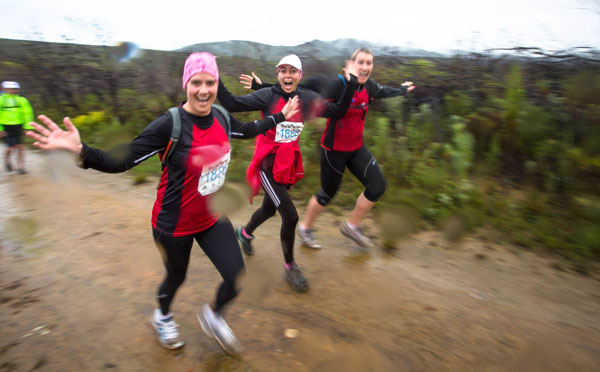 After two years as a presenting sponsor of Wildrunner's iconic Trail Series short course challenge, Spur Steak Ranches – South Africa's most loved family restaurant – will from mid-July take over as title sponsors of this national trail running event brand.
Having first started back in January 2008, the unique Trail Series quickly took root in a country largely devoid of any short-course trail running events. Today over 12,000 runners a year in five provinces enjoy the Trail Series, with kids as young as 5 years old to runners well into their 70's enjoying the fun and adventure that this dynamic event has to offer.
"It's been an amazing journey thus far and we are so excited about the opportunity to make this product even better with Spur on board as title sponsors" says Owen Middleton, Managing Director of Wildrunner, "Spur's passion for family lifestyle & their 'taste for life' ethos is synonymous with the Trail Series – it's such a great fit and we look forward to working with such a wonderful team of people" say's Middleton.
Whether you are a novice trail runner or an experienced campaigner at the top of your game, the Spur Trail Series is your ticket to trail running adventure and rejuvenating running. The Spur Trail Series is a lifestyle choice – a step away from clock watching in huge crowds on tedious roads; and a step into dynamic running on fun trails in wild & exciting places. It is a series for all ages and abilities and ties in perfectly with Spur's family values.
Spur identified a great sponsorship opportunity with the Wildrunner team. "Wildrunner's professional approach and passion for the events that they organise is an excellent fit for the Spur brand. The Trail Series encourages and promotes an active, healthy outdoor lifestyle – and aims to unite runners of all levels, family and friends in nature. As a family brand, these are exactly the kind of events we want to get involved with." – Lauren Peters, Spur Brand Activation Manager.
These popular events, run country-wide in the Western Cape, Gauteng and KZN, have seen fantastic growth in participation numbers over the years, none more so than this year, which has already seen a 75% increase in participation from 2012. At each event, runners have a choice to compete in a short course of 5 to 7km or a long course of 10 to 13km. To qualify for a series result, runners must have completed at least 3 out of the 4 races in one particular series. If runners decide on competing in all 4 races, the best 3 results will count.