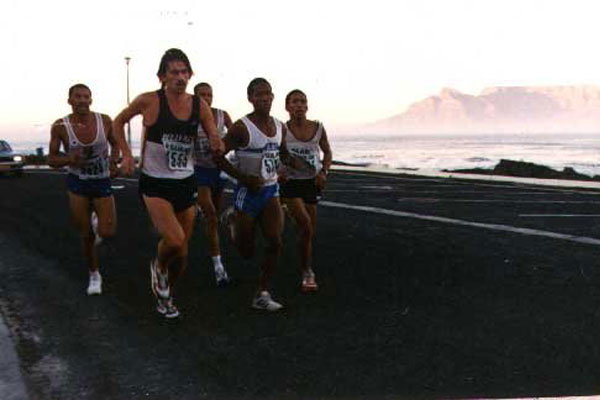 Long-time Western Province runner, John Thomas, died on the 24th October 2021 of heart failure. During the 80's and 90's John won many road races across the varying distances from 10k to the marathon.
A tribute to John Thomas by Petrofski Williams
I met JT for the first time in real life when Katvis aka Mogamat Cassiem, who introduced me to running and I were on our way from Lakeside station to the Boyes Drive 16km in 1983. JT was on his way back from the race when we asked him in broken English if he knew where the race was starting. He replied in Afrikaans, 'julle laatjies is laat die reis is al lankal kla. Waa bly julle en hoekom is julle soe laat.' We explained that we travelled from Valhalla Park and had to take 2 trains to get there. He walked with us back to the station, got into the same 3rd class carriage with us and gave us training tips on the train journey back home.
He spoke about stretching, speed training, long runs. He said we must only do races up to 5km and must stay away from marathons and two oceans, it kills your legs and slows you down. When he got off at Wynberg station we continued our journey back home. Just being in his presence made me feel so positive and I wanted to be a winner like him. What he did not tell us is that he had won the Boyes Drive Race.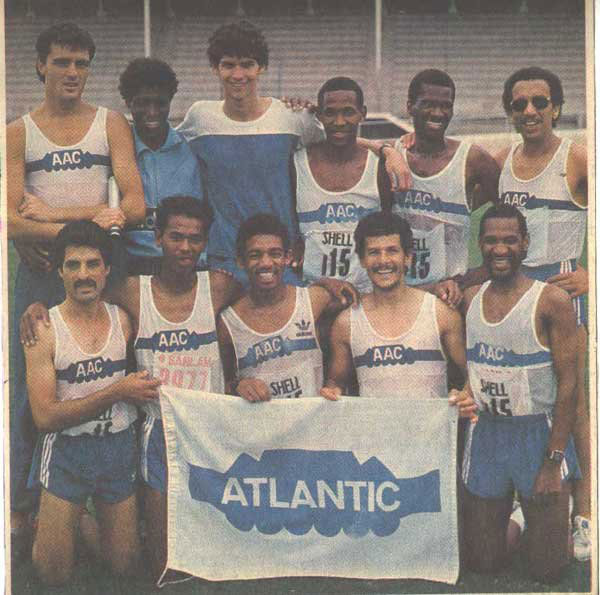 A few years later my running Hero became my team mate in the AAC teams & WP teams. JT was a team runner, and a humble and ordinary person that never ever spoke or boasted about his achievements; however he was always the first to give advice and tips to anyone who needed it.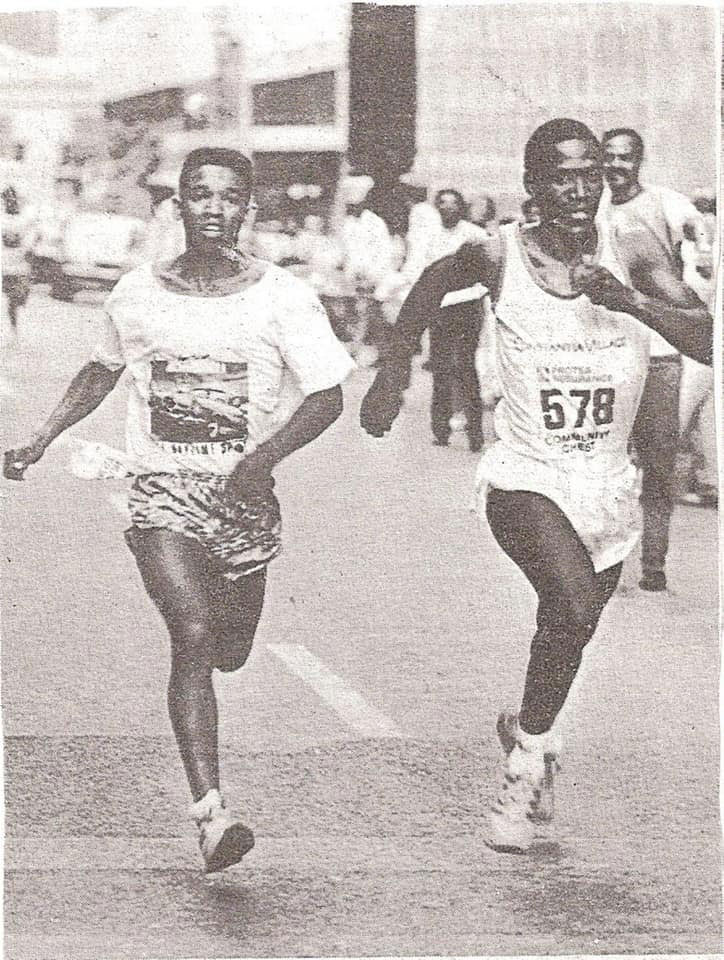 We were more like brothers due to the amount of times we spent training together from speed work on the old Green Point Track, to fartlek sessions on the beach front and surrounds. He was also a machine on the hours we spent training on the sand dunes in Hout Bay on Saturday afternoons. He also had the fastest response in any surge during training or racing. We were a close unit and that made our club so successful and we had a brilliant coach / tactician, in Gavin Doyle. We trained hard, raced harder and partied…… it is the human nature after all.
I saw John about 2 years ago while out training over Kloofnek Road in pouring rain, who whistled out of his car and stopped to greet and hug me while telling me that he is happy to see that I am still so dedicated and motivated. Keep going he shouted with that laugh that we all knew as I continued my run and even then as the first day we met he still motivated and encouraged me.
Go with God John Thomas and thank you for the difference you made to many lives, including mine.