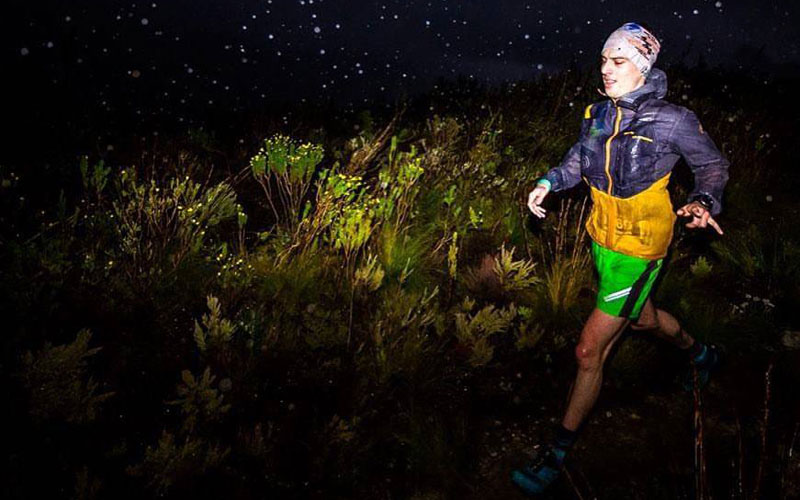 Cederberg Traverse – We're doing this again?! Like they say in the classics, time waits for no man and neither do 100km trail races. It is currently 10 months since my last foray into the Cederberg Wilderness and it is time to have another crack at 14 hours in the Cederberg Traverse from the 13th – 15th October 2017.
So, what has happened in the last 10 months since October 15 2016? Quite a bit really. I started a new job, fractured both wrists, an elbow and a collar bone all in one shot in a cycling accident and reached a new decade (turning 30). That's right, I don't mess around. What else? I sat down with my coach and assessed what happened last year and what we can do differently.
In short, we stripped out the 'junk' miles or very low intensity running, added strength and stability training by way of the gym three times a week and added more racing to the calendar.
Coming off a great base year of training last year, the beginning of the year was spent sharpening up on speed work and focusing on shorter, sharper races to see what level I was at. This all culminated in my first target race of the year at the beginning of March, a 10k road race. I managed a PB by almost 2 minutes with a time of 37:27. Things were looking good! A week later and I am lying in the hospital with 4 fractures and a total of 8 weeks out of training. I won't bore you with these weeks except to say I now have a new appreciation for running.
The great thing about a good level of fitness is that you bounce back quicker from injury in terms of getting back to a decent level. When the casts came off and the gym started in May, I raced the VWS 10k Trail Run with a mere 2 weeks of running under the belt post injury. While not a massive field, a third place there gave me confidence that all was not lost. I did, however, need to put in some decent training before a classic and permanent race on my calendar, the Salomon Bastille Day 36km Trail Run. This race is fast and almost always has a decent field lining up. I was pretty confident in my training and hoping to improve on last year's 8th place.
A new strategy in place this year was to go hard from the gun and try to hang on as best I could. What happened? I went hard and clung on…just. It was a struggling last 8km but the speed sessions, or pain training as I call them, definitely help get me through the last couple of kms having welcomed the pain. A 4th place finish and more importantly, closer to the winner than my previous two attempts meant progress and that is all you can ask for.
We are now two months away from race day and I have a few 'big' races in between to sharpen the skills and get used to the race intensity and excitement.
The journey thus far has been different in many ways. More intensity and variety in training coupled with more racing and confidence building as the results start to show. Oddly, although the training may have intensified, the outlook on the race has mellowed and that could be the biggest difference in the end.
Author: James Bosenberg   Image Credit: Govan Basson