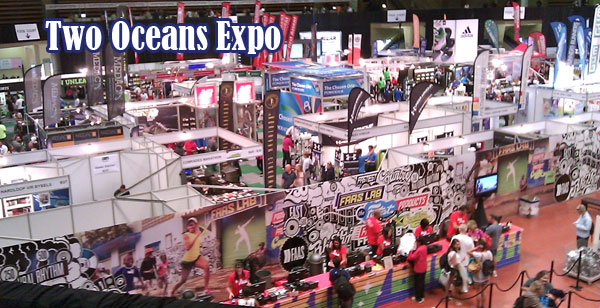 The Two Oceans Marathon (TOM) NPC has appointed Carol Vosloo as its new General Manager.
Says Vosloo, "I am honoured to be taking on this position and thrilled to be sharing the passion and commitment of the great team that currently implement the Old Mutual Two Oceans Marathon event  – the world's most beautiful marathon."
Lester Cameron, Board chairperson of TOM NPC is delighted to have this position filled well before the 2015 adventures begin and believes Vosloo has what it takes to manage this iconic world-class event.
Vosloo started her 'sporting career' as events co-ordinator at Eastern Province Cricket. Since then she has gained a wealth of experience in the sporting world. As a partner and director of a sports marketing consultancy in Johannesburg, she has managed and executed events such as the Nedbank Golf Challenge and both national and international cricket, rugby and soccer events.
Even though Vosloo is not a marathon runner, she comes with great passion for planning, implementing and organising sports events. Her favourite, albeit challenging memories, are from the inaugural Carling Black Label Cup, standing in the tunnel of a stadium filled with 90 000 passionate soccer fanatics!
The mother of two young budding sportswomen, she admits that their sporting talent comes from their father. Smiling she adds that while she has run a few 10km events, she won't be doing any marathon training in the near future, with her hands full in organising the 2015 Old Mutual Two Oceans Marathon.