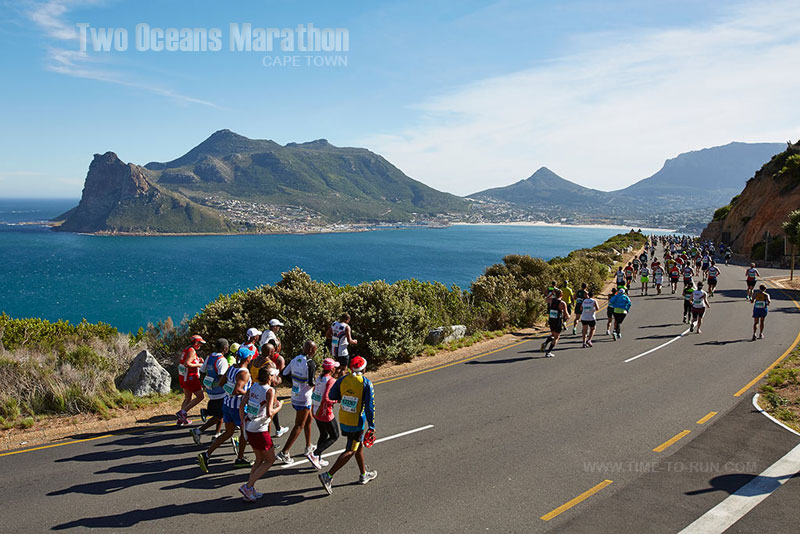 Cape Town – After over a year of planning, the 2018 Old Mutual Two Oceans Marathon is set to take place on 31 March 2018.
Day Zero and the 2018 Old Mutual Two Oceans Marathon
And as one of the City of Cape Town's premier events on the calendar, the ongoing severe drought has presented a harsh reality for the event, our stakeholders and participants.
We are aware of the concerns voiced by worried citizens, and we take saving water – and the event's overall water impact on the City – incredibly seriously.
We have been, and are currently working closely with the City of Cape Town and their disaster management team, as well as our sponsors, to put the appropriate provisions and solutions in place for the 49th OMTOM event as part of a very comprehensive water management plan.
We can confirm the following solutions in the meantime:
No municipal water will be used for any of our events.
There will be no showers at the Finish.
There will be refill stations available for hydration pack users – and we encourage all runners to be as self-sufficient as possible.
We are reducing the number of refreshment stations, while still being well within the range – more than the limit, in fact – of IAAF / ASA water point regulations.
We understand that Capetonians are worried, especially because approximately half of the entry field are from outside of the Cape Town Metropole. However, we are also required to consider the economic boost for the City (over R675-million, together with thousands of jobs being created during this time) and the charities that partner with the event (over R3-million is raised every year).
It is also important to consider that Cape Town welcomes thousands of visitors from across the globe on a daily basis – not just during major events like the Old Mutual Two Oceans Marathon – who play a vital role in the economic growth of the City.
A formal announcement detailing all our interventions will be made as soon as we have concluded our agreements with the relevant role-players.
While we are working hard behind the scenes to finalise these details, we as fellow Capetonians remain fully committed to saving water and use less than our allocated 50 litres per person per day.
Through our close collaboration with the City and relevant stakeholders, we pledge to host the event responsibly and not impact negatively on our scarce resources.