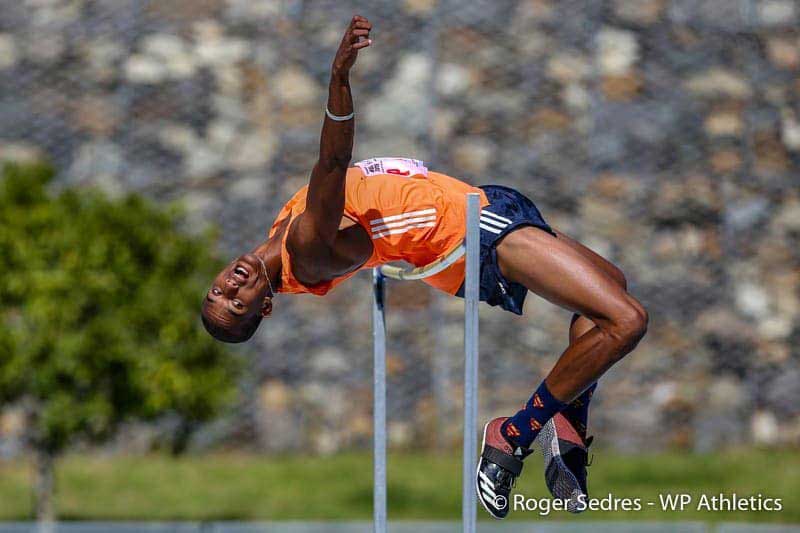 Green Point, Cape Town – Keagan Fourie had the crowd at his fingertips in the High Jump for men sailing over the crossbar with ease. His superman socks being put to good use.
Keagan Fourie clears 2m25 in High Jump
His first failure came at 2m25, new territory for him as his PB was 2m23. He gathered himself and prepared for his second attempt, this time with the crowd fully behind him. There was a slight clatter, but the bar remained on when he landed on GreenPoint's blue mats. He was up on his feet faster than he landed and roared his excitement.
This was his day for breaking barriers. This was his day to climb to the top of the pile. Keagan Fourie's 2m25 is now the highest jump by a local athlete for 2019. He will be entering the SA Senior Champs arena with new confidence and we wish him well!
Kayla Smit continues record breaking ways
Kayla Smit is making a habit now of improving her own WPA Hammer Throw record and this past Saturday was no different. Stick to the good habits, I say. This was also the second time she improved on her own record twice within her alotted 6 throws. She broke through the 50m barrier twice this time. 50.94m on her final effort is the throw that will now go into the books once ratified. It must be nice when your PB's just also happen to be the new record.
Report by Brian Records and Image by Roger Sedres