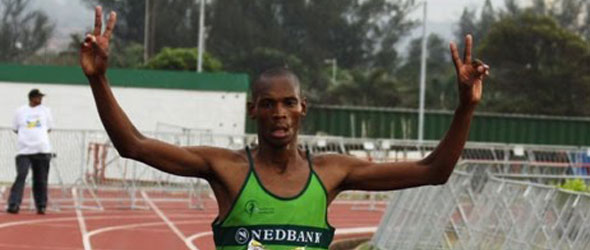 Athletics South Africa today announced the team who would represent South Africa at the World Championships in the Marathon.
"We are announcing the Marathon team only, as they need to prepare for the World Championships differently to the rest of the Team that goes to the World Championships. The rest of the team will be announced in July as per our selection criteria," said James Evans, Acting Athletics South Africa Chairperson.
"We have selected a team we believe will be competitive and could challenge for a podium place at the World Marathon Cup." The World Marathon Cup is a race within a race, as the performances of the team's of each country are added up and an overall team position is awarded.
The Marathon team is made up of 3 women and 3 men. Although Steven Mokoka had qualified for the Marathon with the fastest time (2.08;33) he was not available for Marathon selection, opting to rather concentrate on the 10 000m for he has also qualified. Lusapho April is also not available for selection, which means that the men's team consists of Coolboy Ngamole, Lucky Mohale and David Ngakane. Ngamole raised his hand for selection with this 2.14;29 runner up finish at the SA Marathon Championships in February this year. David Ngakane has been improving steadily in the marathon from his 2.16;37 debut in 2008. Ngakane finished third in Pyongyang on 10 April in 2.15;31.
And Lucky Mohale has an impressive 2.13;35 behind his name after finishing 5th in Casablance in October last year.
On the ladies front, Rene Kalmer, Annerien van Skalkwyk and Tanith Maxwell have been selected. Maxwell finished 8th at the 2010 Real Berlin City Marathon with a lifetime best of 2.32;33 in September last year. Van Skalkwyk added her name to the list with her 2.35;32 run in Singapore in December of 2010. Kalmer made sure of her place on the team with her 5th place 2.34;47 in Prague in May this year.