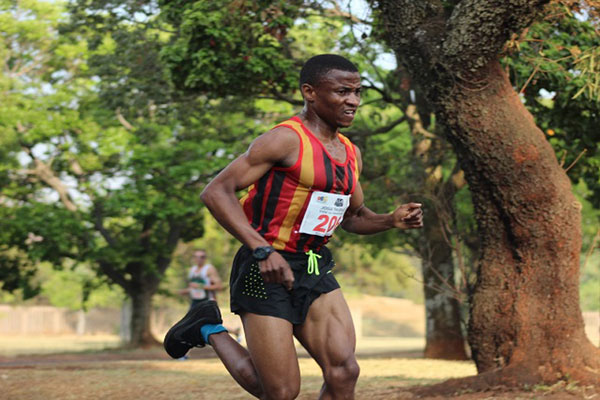 Athletics South Africa has selected a full team for the World Athletics Half Marathon Championships Gdynia 2020, which will take place on 29 March.
South Africa team for World Half Marathon Championships 2020
The team is led by national record-holder Stephen Mokoka, who clocked 59:51 in Buenos Aires last year before going on the finish fifth in the marathon at the World Championships in Doha. The 35-year-old will be making his seventh appearance at the World Half Marathon Championships, a tally bettered by just two other men in the history of the event. His best placing to date is eighth, a finish he achieved in both 2009 and 2012.
He will be joined by Precious Mashele, who has a best of 1:00:28, marathon specialist Desmond Mokgobu, Joel Mmone and Mbuleli Mathanga.
The five-member women's team is spearheaded by Glenrose Xaba, who will make her World Athletics Half Marathon Championships debut after clocking 1:09:46 last year in her second ever race at the distance.
She will line up alongside ultra-distance runner Gerda Steyn as well as Jenet Mbhele and twin sisters Lebo Phalula and Lebogang Phalula-Luthuli.
Collen Mulaudzi will provide cover for the men's team as a non-travelling reserve, while Makhosi Mhlongo has been confirmed as a non-travelling reserve in the women's squad.
"We have now selected our best possible team," said ASA president Aleck Skhosana. "It is a team that carries a lot of hopes on their individual shoulders."
ASA for World Athletics
South African team for Gdynia
Men: Precious Mashele, Mbuleli Mathanga, Joel Mmone, Pheeha Mokgobu, Stephen Mokoka, Collen Mulaudzi (reserve).
Women: Jenet Mbhele, Lebo Phalula, Lebogang Phalula-Luthuli, Gerda Steyn, Glenrose Xaba, Makhosi Mhlongo (reserve).