World Athletics Day – A century of Excellence in Athletics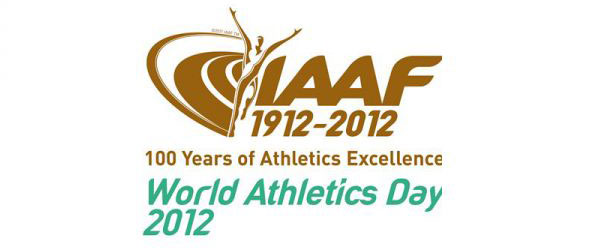 The IAAF celebrates its 100 years of existence since it was founded in 1912. This will be celebrated worldwide from 12-13 May with 158 federations participating.   South Africa will contribute to the celebrations by having events in three different cities namely Pretoria, Durban and Cape Town.
The International Amateur Athletic Federation (IAAF) was founded by 17 national athletic federations who saw the need for a governing authority, an athletic program, standardized technical equipment and also world records.
The traditional concept of amateurism was abandoned by the IAAF in 1982. In 1997, the IAAF introduced Competition Awards which for the first time in athletics history, offering prize money to successful athletes at IAAF competitions. In 2001 their name has finally been changed to the International Association of Athletics Federations.
The growth of any sport rests in its Youth, hence the focus of the IAAF lies squarely on the Youth during these centenary celebrations.
The ABSA Tuks Stadium in Pretoria will host a competition for youth athletes where the youth squad and other youth athletes from various schools will have an opportunity to compete. Selected athletes from Hezekiel Sepeng's very successful Street Athletics will also travel to Pretoria where they will have the opportunity to compete at an official event. Over 90 athletes from the 3 Street Athletics events (Khutsong, Ikangeng and Bekkersdal) will be competing.
Kwazulu-Natal will host their event on Friday 25 May at the Kings Park Athletics Stadium in Durban with special permission while Cape Town will have Kids Athletics at Vygieskraal in Athlone on 12 May.
The goal of the IAAF World Athletics Day is to establish an important link between the youth, athletics, and environmental conservation.
Twelve lucky athletes (a boy and girl from each continent) will be invited to attend the IAAF Centenary Gala in Barcelon, Spain from 23-24 November. The IAAF will cover the costs of travel and accommodation.  The athletes will be invited on stage as part of the Gala to symbolize a bright future for athletics.  The draw to decide the lucky winners will take place in July 2012.