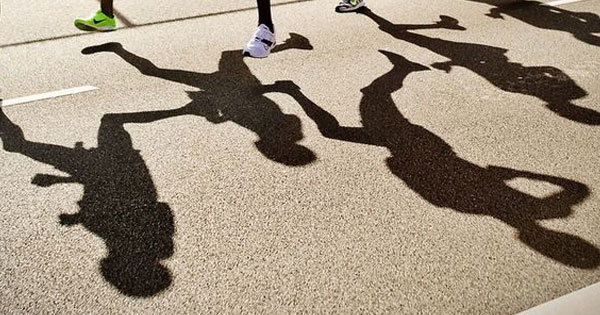 There have been recent media reports which have implicated Athletics South Africa in the affairs of Soweto Marathon.
The following needs to be made clear:
The race was started by then Transvaal affiliate of SAACON many years ago. Athletics South Africa only became involved when some of the founding members and organisers of the race took up positions in Athletics South Africa. For some reason the race was thereafter organised from the Athletics South Africa offices together with Central Gauteng Athletics. That was the position inherited in 2010.
Thereafter there were discussions around the future of the race because of the high cost of organising it, especially after Nedbank pulled out while a SASCOC administrator was running the Athletics South Africa office in early 2010.
In October 2012 it was agreed between Central Gauteng Athletics and clubs from Soweto would take over the organisation of the race in full. A trust would be set up.
To date a trust has not been set up and individuals claiming to act on behalf of a trust were being dishonest. A simple enquiry from the authorities indicated that. It is not possible for Athletics South Africa to deal with a group of people who are not registered, unaudited and not affiliated to any athletics structures.
After concerns about potential disruption to the race and because they had part funded the race in 2012, Athletics South Africa contacted the Gauteng Government to discuss the future of the race. A task team was then set up to investigate the future of the race, consisting of Central Gauteng Athletics, Gauteng Government, City of Joburg, Gauteng Sports Council and Soweto Sports Council. Athletics South Africa was not involved but passed on leads for sponsorships.
Thereafter nothing further was heard, despite repeated attempts by Athletics South Africa, all of which have been recorded, until last Friday, when the head of the task team advised that he would be briefing Athletics South Africa on progress. Before this was done the MEC for Sport in Gauteng released a media statement saying that the race had been cancelled.
Thereafter a definite offer to sponsor the race by making up any shortfall was made to Athletics South Africa, which was passed on to the task team. They decided to not take up the offer. It was clear that money alone was not the problem.
For some reason, Athletics South Africa has been blamed for not paying broadcast rights fees to the race, but there is no contractual, legal or any other obligation to do so. (This does not happen, and has never happened, with any of the other events in South Africa, which are covered by the broadcast rights agreement.) This is especially so when there is no legal entity, other than Central Gauteng Athletics, which is responsible for the organisation of the race. There has been no discussion with them in this regard and no request for assistance coming from them.
Broadcast rights fees are used to pay for staff salaries, sending teams to international competitions and generally for running the federation. They have never, in all the years, been paid to individuals so that they can organise a race.  In addition, Soweto Marathon is only one event of hundreds, including all the SA Championships, which are covered by the broadcast rights agreement
Unfortunately, although they are the organisers of the race, Central Gauteng Athletics has not informed Athletics South Africa that the race has been cancelled, and only politicians or other individuals without authority to do so have made announcements.
Other events in South Africa, such as Two Oceans, Comrades, City to City, Knysna Marathon, are all organised by clubs or associations which are affiliated to provincial affiliates of Athletics South Africa. Athletics South Africa is not directly involved with the organisation or funding of any of them. Athletics South Africa's obligations are to organise national championships and international events, while the provinces and clubs organise local events. Soweto Marathon is not a national championship, nor is it an international event.
To restate the position:
Central Gauteng Athletics accepted responsibility for organising the race, together with the clubs from Soweto.
Athletics South Africa has no direct involvement in the organisation of the race, having handed over all direct involvement in 2012.
To date, Central Gauteng Athletics have not asked for assistance from Athletics South Africa and have not advised Athletics South Africa as to whether the race has been cancelled or not. Although it can be accepted as a given that this is most likely the case, only athletics bodies affiliated to Athletics South Africa can organise and, accordingly, cancel athletics events.
Athletics South Africa had no obligation to fund the Soweto Marathon, but did attempt to facilitate the sponsorship of the race, to no avail.