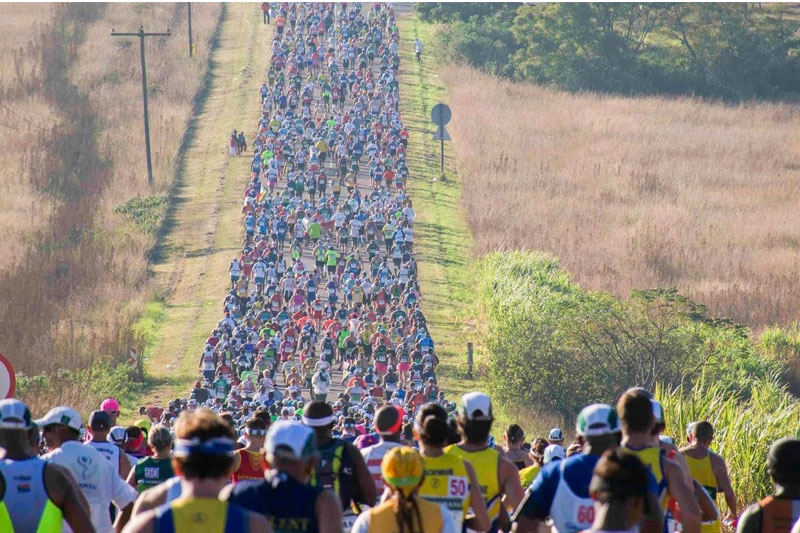 Running is a popular sporting event globally. Every year, fans are treated to various competitive running events, including some they can participate in. There are track races and marathons held in different cities around the world.
Upcoming Running Events 2022
Additionally, the running events usually provide an excellent opportunity for fans to travel to different cities. So, if you are a running fan, here are upcoming running events you should look out for:
Big Five Marathon and Half-Marathon
Date: June 18th, 2022
Location: Entebi Game Reserve
This popular running event allows participants to run among the wildlife in their natural habitat in northeastern South Africa. The runners go through Entabeni Game Reserve, a 22-kilometer private reserve positioned in Limpopo Province sandwiched between Johannesburg and the Kruger National Park.
The Big Five Marathon and Half-Marathon is a fantastic event for sports tourists. If you love animals, you'll get the chance to see the "Big Five," including Cape Buffalo, African Lion, rhinoceros, African Leopard, and African elephant.
Rio De Janeiro Marathon
Date: June 19th, 2022
Location: Rio de Janeiro
This epic marathon offers participants the chance to experience the beauty of South America's city of Rio de Janeiro. Rio de Janeiro is closely associated with fun, sun, and the effective samba dance. Besides that, the hospitality, beauty, and natural charm you'll experience here are second to none.
The running course is by the beautiful beaches of Rio de Janeiro, covering around 26.2 kilometers. You can also take beautiful pictures with the Serra do Mar Mountains providing the perfect background. The marathon usually starts early to enable the participants to beat the day's heat. If the 26.2-kilometer race is too much for you, consider the half-marathon held on June 18th.
Comrades Marathon
Date: August 28th, 2022
Location: South Africa (Pietermaritzburg to Durban)
The Comrades Marathon is another famous ultramarathon that attracts runners from all over the world. It was established in 1921 to commemorate the fallen soldiers from South Africa in World War 1. All South African distance runners aspire to grab the coveted finisher's medal by completing this 89-kilometer course in 12 hours. This year's event is a "DOWN RUN," beginning from City Hall in Pietermaritzburg and ending at Moses Mabhida Stadium in Durban.
Petra Desert Marathon and Half-Marathon
Date: September 3rd, 2022
Location: Jordan
The Petra Desert running event will give its participants an experience like no other! It is a challenging adventure that takes the runners through the fine-looking desert region of Jordan. Runners kick off the race from the ancient city of Petra and go through its surrounding area, including the lunar-like mountain scenery and the arid desert. You'll also test your resilience in navigating the challenging topography in the desert heat.
Final Thoughts
Do you love running? The beauty of running events is that they are not just for record-breaking athletes. You can also participate in a running race if you are well-prepared. Identify one of the upcoming running events near you and join other runners in the fun!