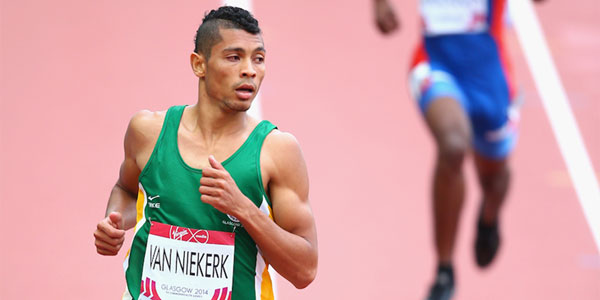 Athletics South Africa (ASA) announces the team for Beijing 2015, the IAAF Senior World Championships, scheduled for 22 to 30 August in China.
Team to Beijing 2015
Only athletes who qualified on performance are included in the team. Any athlete that may qualify as the African Champion must still proof their level of fitness to the selectors.
There is still a change for athletes to qualify and all valid performances up to 31 July will be considered for inclusion into the team. The final closing date for entries is 10 August 2015, but due to time needed for visa applications, performances between 1 and 10 August will only be considered in exceptional circumstances.
Performances between August 1 and 10 (the closing date for entries) would be considered only in exceptional circumstances.
Editors Note: 14 July 2015 – Wayde van Niekerk set a South African record for the 200m of 19.94, and will surely be considered for the 200 now, even if the athlete had recently stressed he would not double

SA squad, IAAF World Championships, Beijing 2015 (August 22-30, 2015):
Men: Henricho Bruintjies (100m), Akani Simbine (100m/200m), Anaso Jobodwana (100m/200m), Wayde van Niekerk (400m), Berend Koekemoer (400m), Rynardt van Rensburg (800m), Johan Cronje (1 500m), Stephen Mokoka (10 000m), Antonio Alkana (110m hurdles), LJ van Zyl (400m hurdles), Cornel Fredericks (400m hurdles), Zarck Visser (long jump), Ruswahl Samaai (long jump), Khotso Mokoena (long jump/triple jump), Orazio Cremona (shot put), Jaco Engelbrecht (shot put), Rocco van Rooyen (javelin throw), Willem Coertzen (decathlon), Lebogang Shange (20km walk), Marc Mundell (50km walk), Benedict Moeng (marathon), Desmond Mokgobu (marathon), Lucas Jani (marathon), Sibusiso Nzima (marathon)
Women: Carina Horn (100m), Justine Palframan (200m/400m), Wenda Nel (400m hurdles), Sunette Viljoen (javelin throw), Tanith Maxwell (marathon)