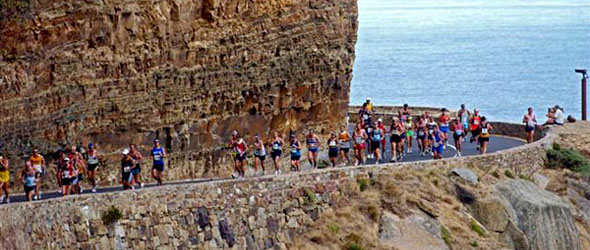 Zithulele Sinqe, South Africa's former premier marathoner has died as the result of a car accident on Thursday.
Mandla Radebe, the general manager of Central Gauteng Athletics (CGA), said on Friday that Sinqe, 48, had been involved in a motor vehicle accident in Balfour, where he worked after forming a development athletics club in the area.
"Sinqe was a member of the CGA commission, so this is a big loss to the province and to the sport of athletics," Radebe said.
Sinqe, a coach and television commentator over the last few years, will be remembered for his titanic battles with Willie Mtolo, Matthews Temane and Xolile Yawa during South Africa's golden era of road running, shortly before the country's return from isolation.
He was crowned SA marathon champion in 1986 with what was then the fifth fastest time in history, clocking 2:08.04 in Port Elizabeth to hold off Mtolo, a future New York marathon champion, by 11 seconds.
The following year Temane pipped Sinqe on the line to win the SA half-marathon title, with both runners clocking 1:00.11 – a world best time for the distance which stood for 10 years before Kenya's Shem Kororia ran 59:56 in Kosice in 1997.
In the twilight of his career, Sinqe turned his focus towards ultra-marathon races, winning the 56km Two Oceans marathon in 1996 and 1997.
I recall bumping into Zet in 1996 when he made his comeback and it was simply great to talk to the man before winning the Two Oceans – Rest in Peace …  TheEd
Memorial Service for Zithulele will be held on Thursday 29th December at 2.00pm at the Braamfontein Recreation Centre in Joburg