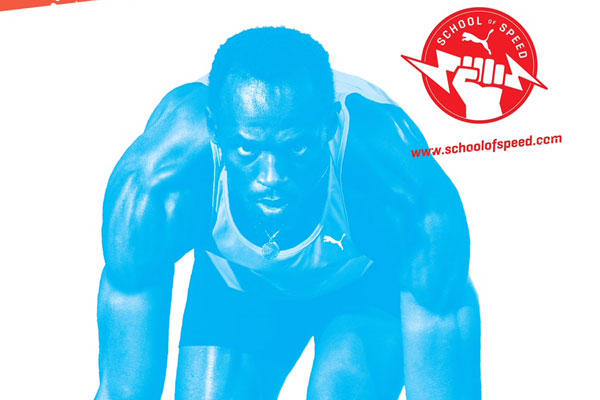 The World's Fastest Man Usain Bolt is heading for Gauteng to inspire high school athletes at the PUMA School of Speed on Monday 29 January 2018.
"PUMA is thrilled that Usain Bolt is going to attend our School of Speed athletics meet where the country's talented young sprinters will get to see the Olympic legend and IAAF Ambassador in the flesh," said PUMA Marketing Director Brett Bellinger. "We encourage fans and participants' supporters to join PUMA, Stillwater sports and ASA for what is set to be a momentous occasion at Ruimsig stadium".
Bolt is the Principal of the PUMA School of Speed, a national series of 5 track meets with the first event of 2018 taking place in Potchefstroom on Saturday 20 January, with meets to follow at Ruimsig Stadium on Monday January 29, Kings Park Stadium, Durban on Saturday February 10, Dal Josafat, Paarl on Monday February 26 and BestmedTuks Stadium, Pretoria on Saturday March 3.
The series provides an opportunity for teens to take to the track to prove their performance, with PUMA contracts among the prizes up for grabs. The meets, which feature sprint races as well as short hurdles, long jump and high jump, areendorsed by athletics federations, so performances count towards qualification for provincial and national championships.
Finals begin at 17h30 on the day with Bolt appearing on track to greet fans just prior. Tickets can be purchased at the gate on race day for R50 and schoolkids in uniform get in free at a first come first served basis.