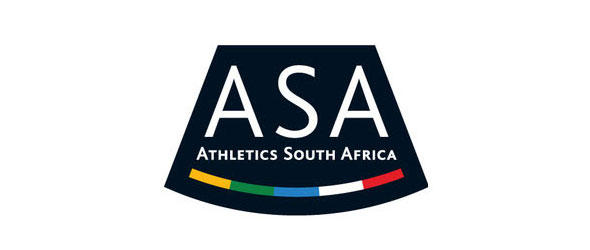 Athletics South Africa will be holding their quadrennial elections on Saturday, 9 June at the Garden Court OR Tambo, where various positions will be voted for, including that of President and Vice President.
James Evans, the current President of Athletics South Africa, is up for re-election with Harold Adams (Boland), current vice president Motlatsi Keikabile (NWN), Hendrick Ramaala (CGA) and Aleck Skhosana (KZN) also contenders for the position.
For the position of Vice President, the incumbent Motlatsi Keikabile is opposed by Geraldine Pillay (AGN), who currently serves as chairperson of the Athletes Commission, Adams, Ramaala and Skhosana.
Apart from Athletes, Cross Country, Road, and Track and Field Commission Chairpersons and Vice Chairpersons, four additional board members will also be elected.
Provinces will have 2 votes each; the 7 associate members, the members of the 4 commission and the board members each of one vote.
Full list of candidates:
| | | |
| --- | --- | --- |
| President | Harold | Adams |
|   | James | Evans |
|   | Motlatsi | Keikabile |
|   | Hendrick | Ramaala |
|   | Aleck | Skhosana |
|   | | |
| Vice President | Harold | Adams |
|   | Motlatsi | Keikabile |
|   | Geraldine | Pillay |
|   | Hendrick | Ramaala |
|   | Aleck | Skhosana |
|   | | |
| Athletes | Bradley | Agnew |
|   | Paul | Gorries |
|   | Pieter | Lourens |
|   | Sam | Mlangeni |
|   | Stephen | Mokoka |
|   | Geraldine | Pillay |
|   | Hendrick | Ramaala |
|   | Ruben | Ramolefi |
|   | | |
| Cross Country | Abrie | De Swart |
|   | Andre | Gobey |
|   | Godfrey | Goliath |
|   | Blanche | Moila |
|   | Shireen | Noble |
|   | Michael | Seme |
|   | | |
| Road | Jakes | Jacobs |
|   | Aziez | Madatt |
|   | Mlungisi | Mnyengeza |
|   | James | Moloi |
|   | Aleck | Skhosana |
|   | Norrie | Williamson |
|   | Xolile | Yawa |
|   | | |
| Track & Field | Magda | Botha |
|   | Willien | Fourie |
|   | Moses | Gericke |
|   | Pieter | Lourens |
|   | | |
| Additional | Harold | Adams |
|   | Marvin | Draai |
|   | Godfrey | Goliath |
|   | Ntathu | Gwadiso |
|   | Jakes | Jacobs |
|   | Pieter | Lourens |
|   | Ester | Malema |
|   | Blanche | Moila |
|   | Sello | Mokoena |
|   | James | Mokoka |
|   | James | Moloi |
|   | Ferdie | Nel |
|   | Shireen | Noble |
|   | Thabalethu | Phaku |
|   | Geraldine | Pillay |
|   | Hendrick | Ramaala |
|   | Makhoshi | Tshishuia |
|   | Paul | Van der Merwe |
|   | Andre | Viviers |
| | | | |
| --- | --- | --- | --- |
| COMMISSION | POSITION | NAME | SURNAME |
| Athletes | Vice | Bradley | Agnew |
|   |   | Paul | Gorries |
|   |   | Sabata | Khumalo |
|   |   | Sam | Mlangeni |
|   |   | Stephen | Mokoka |
|   |   | Geraldine | Pillay |
|   |   | Ruben | Ramolefi |
|   |   | Sunette | Viljoen |
|   |   | | |
|   | Additional | Bradley | Agnew |
|   |   | Noleen | Conrad |
|   |   | Johan | Cronje |
|   |   | Cornel | Fredericks |
|   |   | Paul | Gorries |
|   |   | Sabata | Khumalo |
|   |   | Tebogo | Masetla |
|   |   | Kgotso | Mokoena |
|   |   | Stephen | Mokoka |
|   |   | Mbulaeni | Mulaudzi |
|   |   | Thabalethu | Phaku |
|   |   | Ruben | Ramolefi |
|   |   | Booy | Soke |
|   |   | Gert | Thys |
|   |   | LJ | Van Zyl |
|   |   | Sunette | Viljoen |
|   |   | | |
| Cross Country | Vice | Joe | Arendse |
|   |   | JP | Botha |
|   |   | Andre | Gobey |
|   |   | Godfrey | Goliath |
|   |   | Ferdie | Nel |
|   |   | David | Pieterse |
|   |   | Michael | Seme |
|   |   | Jantje | Theletsane |
|   |   | Jean | Verster |
|   |   | | |
|   | Additional | Joe | Arendse |
|   |   | Jan | Der Vester |
|   |   | Philip | Entres |
|   |   | Mike | Fraser |
|   |   | Andre | Gobey |
|   |   | Godfrey | Goliath |
|   |   | Thabile | Gqokoda |
|   |   | Steven | Khanyile |
|   |   | Sabata | Khumalo |
|   |   | Thabile | Magaka |
|   |   | Blanche | Moila |
|   |   | Gordon | Munnick |
|   |   | Norma | Nonkonyana |
|   |   | Ben | Oliver |
|   |   | David | Pieterse |
|   |   | Michael | Seme |
|   |   | Alan | Smith |
|   |   | Nic | Soekoe |
|   |   | Amanda | Stripp |
|   |   | Jantje | Theletsane |
|   |   | Jean | Verster |
|   |   | | |
| Road | Vice | Moses | Gericke |
|   |   | Godfrey | Goliath |
|   |   | Jakes | Jacobs |
|   |   | Daan | Louw |
|   |   | Aziez | Madatt |
|   |   | Mlungisi | Mnyengeza |
|   |   | Hendrick | Ramaala |
|   |   | Aleck | Skhosana |
|   |   | Xolile | Yawa |
|   |   | | |
|   | Additional | Noel | Daniels |
|   |   | Hilda | Du Plessis |
|   |   | Moses | Gericke |
|   |   | Ntathu | Gwadiso |
|   |   | Jakes | Jacobs |
|   |   | Amandah | Jordaan |
|   |   | Daan | Louw |
|   |   | Aziez | Madatt |
|   |   | Michael | Mbabane |
|   |   | Colleen | McNally |
|   |   | Mlungisi | Mnyengeza |
|   |   | Stephen | Mokoka |
|   |   | DB | Prinsloo |
|   |   | Hendrick | Ramaala |
|   |   | Rita | Van der Merwe |
|   |   | | |
| Track & Field | Vice | Magda | Botha |
|   |   | Danie | Cornelius |
|   |   | Brandon | Du Plessis |
|   |   | Willien | Fourie |
|   |   | Moses | Gericke |
|   |   | Lappies | Labuschagne |
|   |   | Ester | Malema |
|   |   | Lungisile | Molwana |
|   |   | Kobus | Steyn |
|   |   | Paul | Van der Merwe |
|   |   | | |
|   | Additional | Bradley | Agnew |
|   |   | Hugo | Badenhorst |
|   |   | Magda | Botha |
|   |   | Danie | Cornelius |
|   |   | Maggie | Dicks |
|   |   | Brandon | Du Plessis |
|   |   | Moses | Gericke |
|   |   | Stan | Gradwell |
|   |   | Ntathu | Gwadiso |
|   |   | Rosa-Linda | Kock |
|   |   | Sabata | Kumalo |
|   |   | Wimpie | Lodewyk |
|   |   | Ester | Malema |
|   |   | Zwane | Mangeta |
|   |   | Mariana | Meyer |
|   |   | Thabiso | Moletsane |
|   |   | Lungile | Molwana |
|   |   | Andre | Sinclair |
|   |   | Kobus | Steyn |
|   |   | Lappies | Swanepoel |
|   |   | Eugene | Thipe |
|   |   | Paul | Van der Merwe |
|   |   | Cedric | Van Wyk |
|   |   | Jerome | Walters |