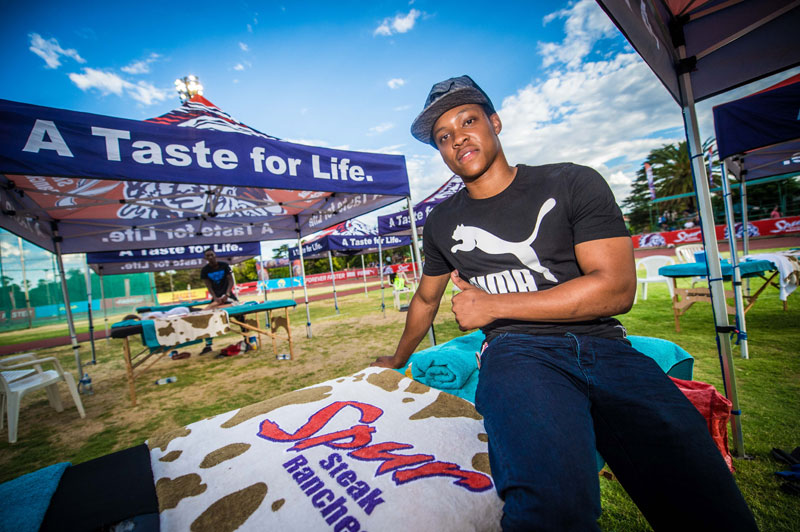 South African family restaurant and proud sponsor, Spur Steak Ranches welcomes all athletes and supporters to PUMA's School of Speed athletics series this summer.
Spur Steak Ranches Sponsor PUMA School of Speed Athletics Series
Known for their great value and generous portions Spur Steak Ranches will award over R4000's worth of vouchers to select winning athletes and supporters throughout the competition. It is their patronage for the development of youth athletics that brings a sense of family fun and tasty food in the form of food trucks to each of the PUMA School of Speed events.
Spur Steak Ranches focuses on bringing people together over great food to create outstanding memories and we couldn't be happier to back participants and supporters at PUMA's School of Speed." Says Khakhi Diala Spur's Brand Activation Manager. "We have set up a specialised massage area called the 'Tenderizing Zone' to help athletes get in the zone before their big race or offer a massage bed for a rub down by one of the expert therapists after they cross the finish line."
Despite their international success with over 270 restaurants worldwide,Spur Steak Ranches brings that authentic South Africa family touch and service with a smile to the 2018 PUMA School of Speed series.
PUMA's School of Speed, a national series of 5 track meets, is headed up by Principal Usain Bolt and South African sprinter and Vice Principal, Thando Roto.
Continue to follow the series at Kings Park Stadium, Durban on Saturday February 10, Dal Josafat, Paarl on Monday February 26 and Bestmed Tuks Stadium in Pretoria on Saturday March 3.