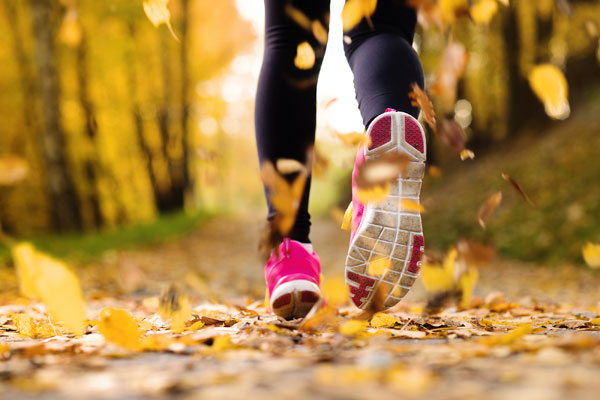 If you're anything like me, the gym is a horrible, sweaty place to be visited once a year; not so much to exercise, but more to remind yourself why you don't go more often. New Year's resolutions come and go, each time promising that this is the year you finally stick to that exercise regime; faithfully doing so until the middle of January.
New Year's fitness resolutions
The truth is regular exercise requires a degree of self-motivation and discipline, especially for those that aren't particularly active to begin with. The good news is that once you've crossed those initial hurdles you'll be healthier, faster and stronger.
Charles Duhigg describes exercise as a 'keystone habit', which means that, if adopted, it will often benefit other areas of a person's life positively. People who begin to exercise more naturally begin to smoke and eat less, are more productive at work and generally report higher levels of overall happiness. All well and good, but how should you go about integrating more exercise into your life?
Make it easy
Don't give yourself any excuses for not fulfilling your gym commitments. If you go in the morning, leave your kit on the end of your bed so you can see it as you wake up; or otherwise by the door. The preparation you make when 'cold' i.e. thinking rationally in advance, will make it easier for you to act when 'hot' (thinking in the moment, and against exertion).
Nothing will put you off regular exercise more easily than picking up an injury right after you start. This is what often happens to inactive people when they suddenly ramp up activity levels, so research some simple warm up stretches and fitness guides on our site for pointers.
Also, don't pick a gym that's out of your way if there are alternatives. A gym you regularly walk past will serve as a constant, passive reminder of the goals you've set.
At the beginning you may not even want to set many exercise goals at all, just increase your general fitness by becoming more active. Tracking apps like Argus can measure your daily walking distance, and can be used to measure your food intake and workouts. Setting small, easily verifiable goals will help reinforce your resolve and have a big impact.
Make it fun
Exercising with a friend, or in a group, adds a social element to your routine. What's more your friends will be able to exert positive peer pressure as your group represents not just a personal commitment but a shared challenge.
Many apps, including the popular Argus health app and Strava (the enormously popular cycling app which allows users to compete against one another), include social functionality. These apps not only help you keep track of your own activity, but allow you to turn it in to competition against people you've never met!
There are also many things you can do to make your workouts more fun (or, at least, less painful). Make a playlist of your favourite high tempo songs to get you ramped up, or play games to help keep you distracted.
One of my gym acquaintances even plays casino games at Springbok on his phone while running on the treadmill; claiming playing a hand of Blackjack after every mile is all he needs to keep going!
Make it a habit
It's much easier to maintain a steady regime if it has become habitual, gym visits stop becoming trials and instead infiltrate your regular schedule to the point going is automatic. Forcing yourself to form a habit is no easy task, but there are definitely things you can do to help. Try and exercise at the same time each day or, if that isn't an option, schedule your sessions in advance and ring fence the time. Set quotas for activity on a daily basis, separate from your overarching goals. Achieving small goals daily acts not only as positive reinforcement, it'll set you on the path towards a healthier lifestyle.
Reforming your lifestyle to be healthier is never easy, but adopting the right goals and mindset can definitely help!